| Thank you cat angels |
We have been touched by many of you cat angels this year, thank you! For those of you who would like to give during the upcoming holiday season, here our year end wishlist items.
If there are any items in this list that you wish to buy for us, let us know! This way there will not be any double orders. Those items that you would like to either mail / courier to us or come in person with them, we will also give you our address. (We are a closed-admission shelter and visits are by appointment, so we cannot accept surprise drop offs of these gifts...)
Noticeboards
We have been shelving this overhead purchase in lieu of other expenses in boarding and veterinary needs. For now, we paste notices on the wall with scotch tape. We also lack a platform where we can communicate to guests a list of dos and don'ts when they visit.
We need 2 noticeboards, 60cm by 90cm, one in portrait orientation for internal announcements near the food prep area, another in landscape near the door so guests can read notices on it easily. The notice boards need to have a framed transparent door
c
over so that the roaming cats will not jump and tear at the notices, or be exposed to any sharp objects used to pin the notices.
Felt base, can be portrait or landscape
On this website
Gaviton Events
one noticeboard of the size we enquired is $178 per piece. This excludes delivery and installation at $30.
How to buy this for us
: We will order the noticeboards and request that we pay them by a cheque or money order issued by you, while overseeing the delivery and installation of the noticeboards at our cattery. You can mail us the cheque or money order for the final amount we negotiate, or you can come and visit us when they install the noticeboards and pay them in person.
Scrub tops for our Foster Care Volunteers
Scrubs are useful outerwear tops that Foster Care Volunteers can wear to do their cat care work, without worry that they dirty their own clothes be it with physical stains, liquids or germs. We also want to get these scrub tops for them as a sense of identity because their work creates such high impact, so it is also a small form of volunteer appreciation.
We will add our Love Kuching Project logo to it as well. Delivery for 30 scrub tops to Singapore will be free of charge. The quotation they gave us is US$247.50
which is about $352.50. RMF scrubs are the cheapest scrubs available in the market by far.
How to buy this for us: We can send you our logo and size requirements for the scrubs, while you email them with our order, and pay for the order using paypal or credit card.
Young Living essential oils
Specifically, we are out of Purification blend, and Helichrysum. Purification is useful when there is a flea or mite or pest (ants, flies) situation in the cattery. It is also good for odour control in our air management when there are cats having diarrhoea; we can diffuse this in our water diffuster. Purification costs $40.79. Helichrysum is one of the three oils used for pain relief, something many of our shelter cats will benefit from. The three oils for pain relief in cats are Frankincense, Helichrysum and Copaiba.
They can be diffused or made into a blend for topical use. They can also be consumed if the cat is okay with the taste. Helichrysum is $182.90 per 5ml bottle.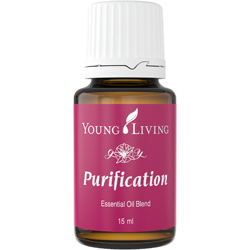 Purification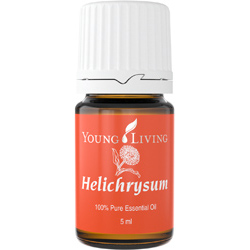 Helichrysum
How to buy this for us: You can purchase Young Living essential oils through their website, or go to their office
to buy in person. After procuring the oils you can send them to us or come and visit us with your gifts.

Pee Wee Litterbox with Hood
The roaming cats in the cattery share a hooded litterbox that is placed in our toilet right now. However, the clips that keep the hood intact with the base are broken, and have been for quite some time. Also, the door has long been lost. But the major thing is that because we use pine litter, it should be a litterbox that has a sieve bottom but our current one doesn't have it. We waste a lot of pine using this kind of litterbox.
The ideal litterbox would be:
PeeWee EcoHus
This fits our dimensions for the toilet area we set aside for the roaming cats' litterbox as well.
How to get this for us:
The PeeWee range of litterboxes can be found at many pet stores and you can approach your most convenient pet supplies vendor to get the EcoHus litterbox for us.
You can either get our address via SMS and ask your pet supplies store to deliver it to us or come and visit with the gift in person.
Microscope
This is a microscope that can see oil immersion slides at minimum 40X. To a layman, this means that if we want to check what kind of skin problem, diarrhoea-causing parasite or infection, we can do it without going to the vet. Upon identifying the problem, we can simply administer the medication necessary if we have it on hand (and if not we can just buy it from the vet clinic without needing to transport the cat and pay for consultation).
Some examples of what we can identify:
Demodex mite
If we do a skin scrape test and find this mite, then we can just treat the cat for this straightaway with lime sulphur baths; we have lime sulphur soap that costs only 50 cents per bar and works well for demodex mites. We can also concurrently apply Advocate, which we also have.
Coccidia
If this is found in stool samples under a microscope when a kitten is having diarrhoea, it needs to go on Bactrim antibiotics to get treated before it gets too dehydrated from diarrhoea. Being able to identify the right infection the cat is having when there is diarrhoea, allows us to apply the right antibiotics immediately. Many diarrhoea problems won't go away until the exact antibiotic is given and there are quite many of them.
If we get this we will print up a chart so we can refer the samples we see to the charts and identify the infections accurately.
This item is on our Amazon wishlist so you can purchase it through Amazon. If you have any other alternative means because you are in a scientific research or similar industry you can also get it for us through your own familiar vendors. Our requirement is that it must be able to see 10X, 40X and 100X, and able to use with oil immersion slides.
Nursing the Feline Patient
How to get this for us:
This book is also in our
Amazon wishlist
so you can purchase through Amazon.. It would be a great companion guide to use alongside the microscope because it shows slide samples :).
And yes we do want the other things in our Amazon wishlist but these are the audacious requests, stuff that have weight and will really make a difference in the way we work for cats.
Enjoy giving this year-end season!